Chemical compliance statement and information in accordance with REACH regulation Article 33 (Child Car Seats)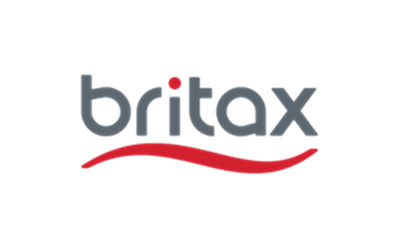 Britax Römer has high, internal standards for chemical and mechanical testing for all of its products. Our internal General Test Protocol (GTP) includes more than 400 different chemicals that are banned in our products and is based on EU directives, currently published and active laws, market experience and test laboratory recommendations. We continuously strive to exceed legal requirements and continuously update our GTP with the latest market updates.
Britax Römer works closely with external partners Bureau Veritas, a global leader in testing, inspection and certification of chemicals and Société Générale de Surveillance (SGS), one of the world's leading inspection, verification, testing and certification companies recognized as the global benchmark for quality and integrity. We are proud that our efforts have been recognised in this area with consistent, excellent scores in chemicals from leading consumer organisations such as Germany's Stiftung Warentest.
The European Regulation N° 1907/2006, covering the registration, evaluation, authorisation and restriction of chemical substances (REACH), entered into force on June 1, 2007. The European Chemicals Agency (ECHA) publishes the List of Substances of Very High Concern (SVHC) on its webpage: Candidate List Package - ECHA (europa.eu)
According to REACH regulation Article 33, Britax Römer is required to disclose any products manufactured or sold containing substances with a concentration exceeding 0.1% (w/w) from their latest candidate list dated January 2021 (394 substances) to our customers.
In line with this regulation, we would like to inform you that the following pushchair models include a low level of Lead Pb 0,2 - 0,35 % (CAS No: 7439-92-1 -EINECS No: 231-100-4).:
BABY-SAFE 2 i-SIZE; DUALFIX i-SIZE; DUALFIX M i-SIZE; SWINGFIX M i-SIZE; BABY-SAFE 2 i-SIZE FLEX BASE; BABY-SAFE 2 i-SIZE BASE; DUALFIX Z-LINE; ADVANSAFIX i-SIZE; ADVANSAFIX M i-SIZE; ADVANSAFIX IV R; TRIFIX 2 i-SIZE; KING II LS; KING II; DUO PLUS; ADVANSAFIX Z-LINE; KID PLUS; KIDFIX; KIDFIX 2 R; KIDFIX i-SIZE; BABY-SAFE 3 i-SIZE; BABY-SAFE 3 i-SIZE with FLEX BASE iSENSE; DUALFIX iSense; DUALFIX iSense with FLEX BASE iSENSE; DUALFIX 3 i-SIZE; DUALFIX 3 i-SIZE with FLEX BASE iSENSE
In preparing this response, Britax Römer has relied in part on information provided by Britax Römer suppliers.