Voluntary replacement of JOCKEY² COMFORT seatbelt buckle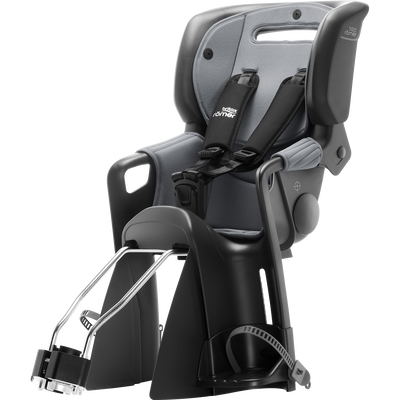 Britax Römer offers a voluntary exchange campaign for belt buckles of the JOCKEY² COMFORT bicycle seat for children. Britax Römer has discovered that the two-stage locking mechanism of the JOCKEY² COMFORT belt buckles can possibly be bypassed by children and the belt buckle can therefore be opened too easily. In the worst case, the child can unbuckle unnoticed and fall out of the seat in dynamic situations (e.g. when driving, stopping, standing, pushing, etc.) when leaning out of the seat. This can lead to significant injuries.
Following feedback from end users, Britax Römer investigated the problem and identified the possible cause. Since mid-June 2018, a revised and optimised version of the seatbelt buckle has been available which prevents the two-stage locking mechanism from being circumvented. If you have purchased a JOCKEY² COMFORT with an already optimized version of the lock, you are not affected by this exchange action.
For more information about the replacement and whether your bicycle seat is affected, visit www.jockey-check.com