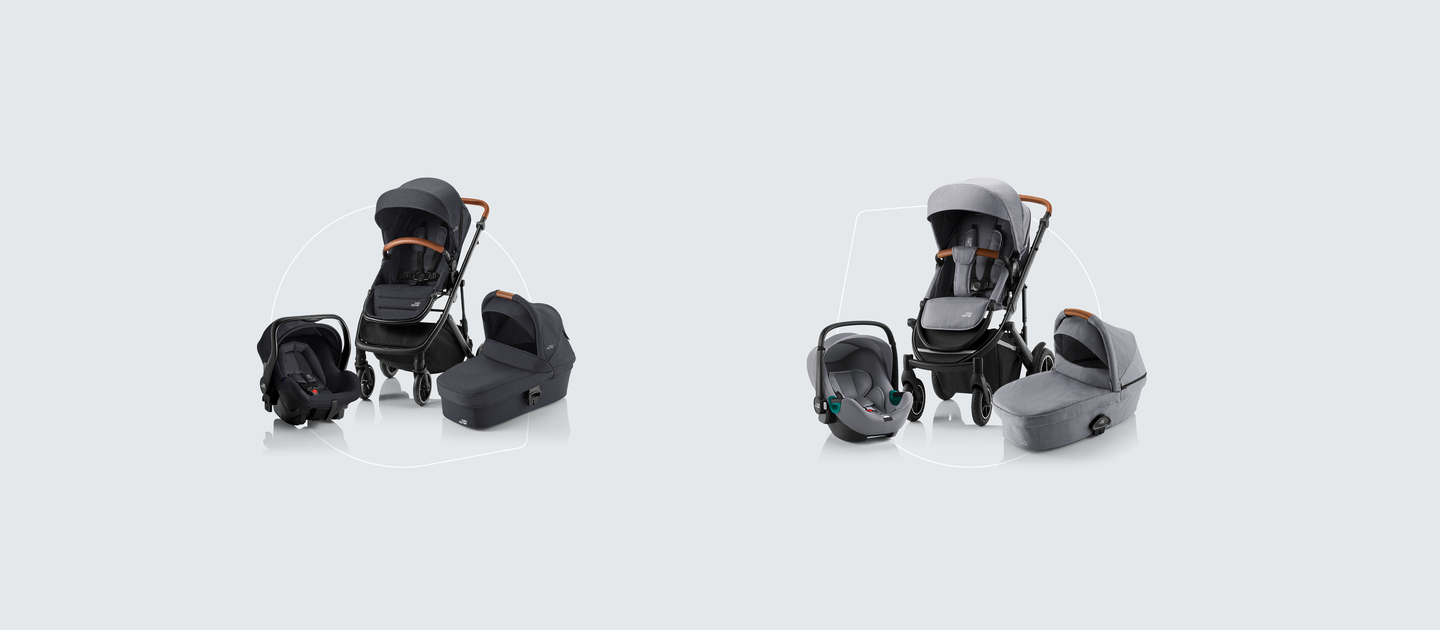 Which bundle is the right one for me?
Our attractive bundles are exactly tailored to your needs and prepare you and your little one for all adventures to come. Whether you want a comfortable flat lying position for your baby on your strolls or the ultimate safety during car journeys – our bundles will give you the perfect solution and save money at the same time.
The ultimate carefree package: Be ready for every adventure with the COMFORT PLUS BUNDLE. The four-piece travel system includes everything you need - a pushchair, a carrycot, an infant carrier and a base for your car. All elements of the comprehensive bundle can be swapped within seconds to ensure safe and comfortable mobility without compromise – in every situation.
The three-piece travel system includes a pushchair, a carrycot and an infant carrier, offering comfortable and safe travels for you and your little one. The COMFORT BUNDLE is perfect for you if you choose to install your infant carrier with the vehicle seat belt instead of ISOFIX.