ADVANSAFIX IV R
Grows with you, you and you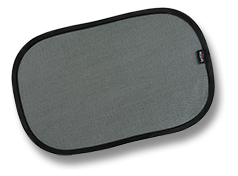 SPECIAL OFFER!
Buy a ADVANSAFIX IV R now and get a free Sunshade! It will automatically be added to your cart.
ADVANSAFIX IV R was developed so that children from 9 to 36 kg can travel safely and comfortably – ideal for every family. Thanks to the FLIP&GROW function, you can switch from the integrated 5-point harness to the 3-point seat belt as your child grows, with just a few simple steps. In addition, ADVANSAFIX IV R provides maximum flexibility and protection for all ages thanks to its advanced safety features.
Good to know: The ADVANSAFIX IV R has been awarded test winner in the car seat test of Stiftung Warentest (06/2019). With a rating of "GOOD" and a grade of 2.3 it was able to compete against all other car seats in the category "9 kg to 36 kg".
9 months - 12 years | 9 - 36 kg
9 - 36 kg