KIDFIX III M
Taking your child's comfort to new levels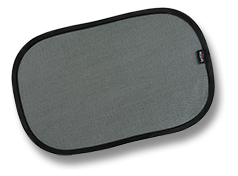 SPECIAL OFFER!
Buy a KIDFIX III M now and get a free Sunshade! It will automatically be added to your cart.
The stylish and comfortable KIDFIX III M extends our popular and successful KIDFIX range. With its new design and longer seating area it offers more comfort for small as well as taller children – even on longer journeys. It also combines our proven safety features SICT and SecureGuard for excellent protection, ensuring children from 3.5 to 12 years are safe and comfortable.
Good to know: The KIDFIX III M has been awarded test winner in the car seat test of Stiftung Warentest (06/2019). With a rating of "GOOD" and a grade of 1.7 it was able to compete against all other car seats in the category "15 kg to 36 kg".
3.5 years - 12 years | 15 - 36 kg
15 - 36 kg