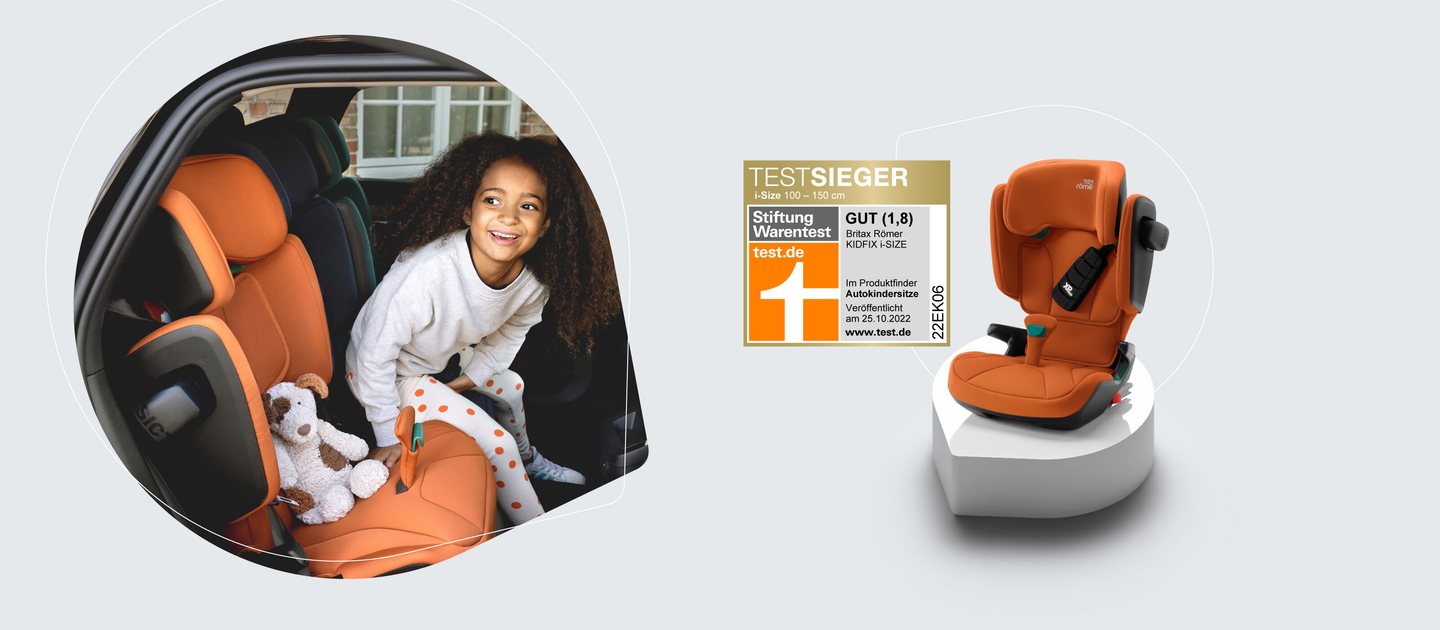 KIDFIX i-SIZE
Award winning safety by Stiftung Warentest
In the current test (25.10.2022) by Stiftung Warentest our KIDFIX i-SIZE* was tested and awarded with the grade 1.8. We are thus continuing our success story with outstanding results in various areas and especially the KIDFIX family (KIDFIX M i-SIZE Testwinner 06/2022).
*3.5 years - 12 years | 100 - 150 cm | 15 - 36 kg
KIDFIX i-SIZE
Testwinner by Stifung Warentest
in the category 100 to 150 cm
total rating 1.8 (GOOD)
Stiftung Warentest (25.10.2022)
"GOOD" and "VERY GOOD" ratings in the categories:
accident safety
free of harmful substances
ergonomics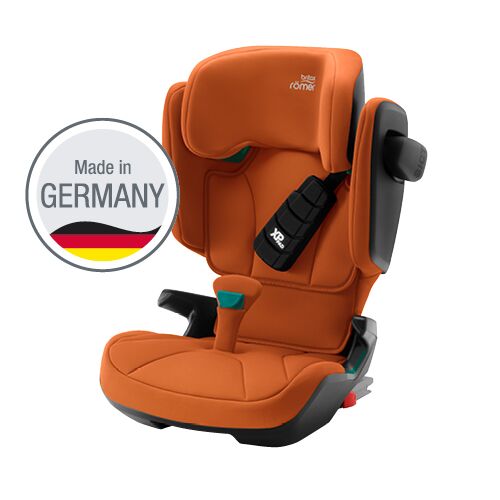 Product Highlights:
equipped with the proven technologies of XP-PAD and SecureGuard for frontal impact protection, whilst the new design SICT protects your child from side collisions

approved to the new i-Size standard and

safest KIDFIX to date during internal tests

around 1.3 kg lighter than its predecessor, and is designed and made in our factory in Germany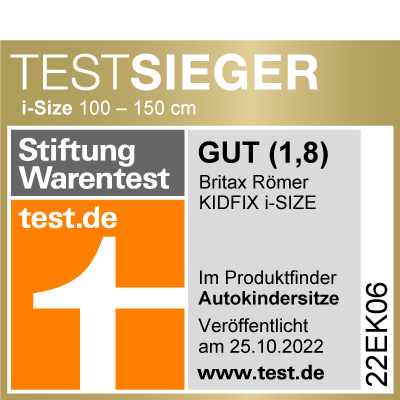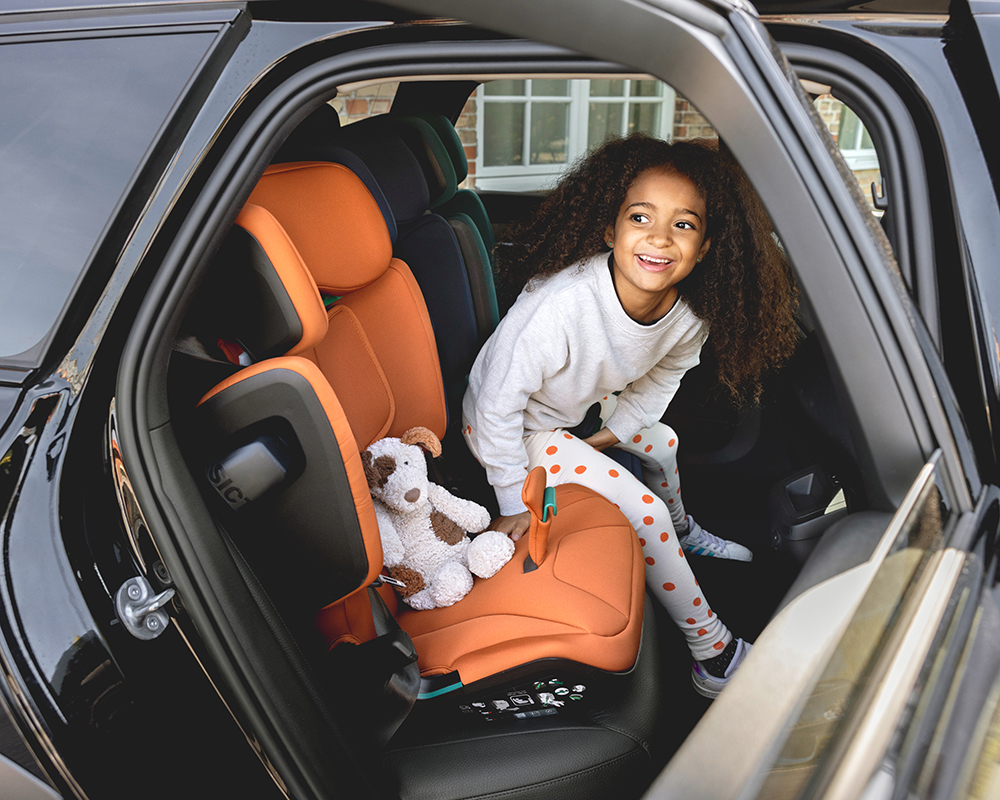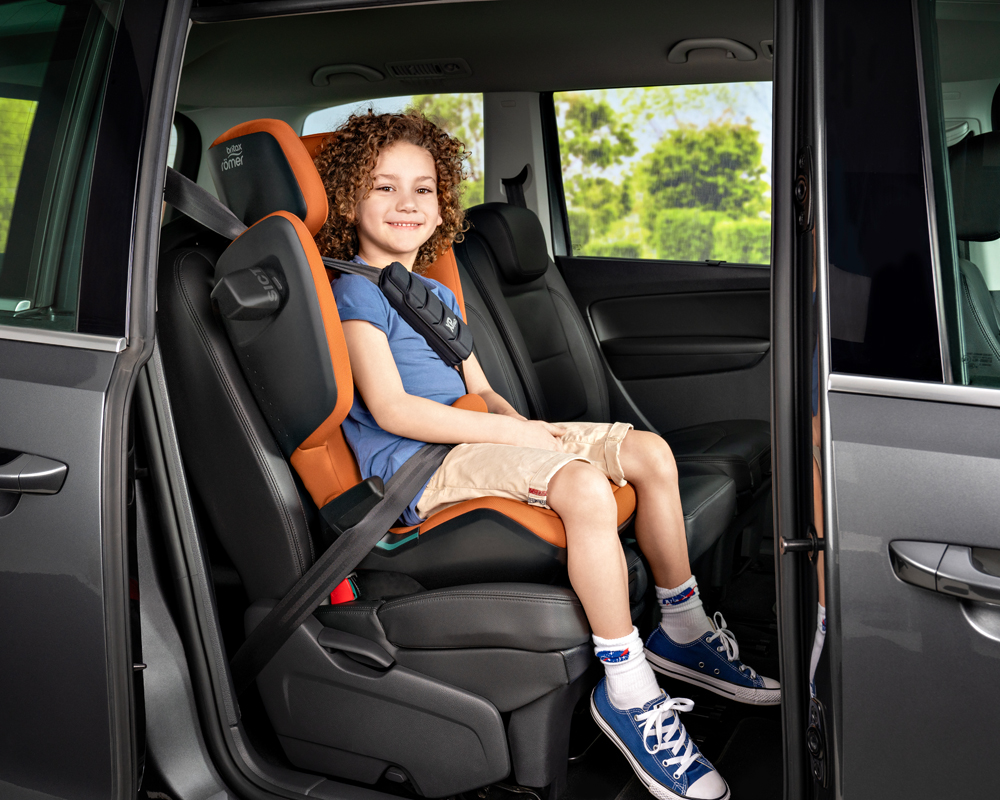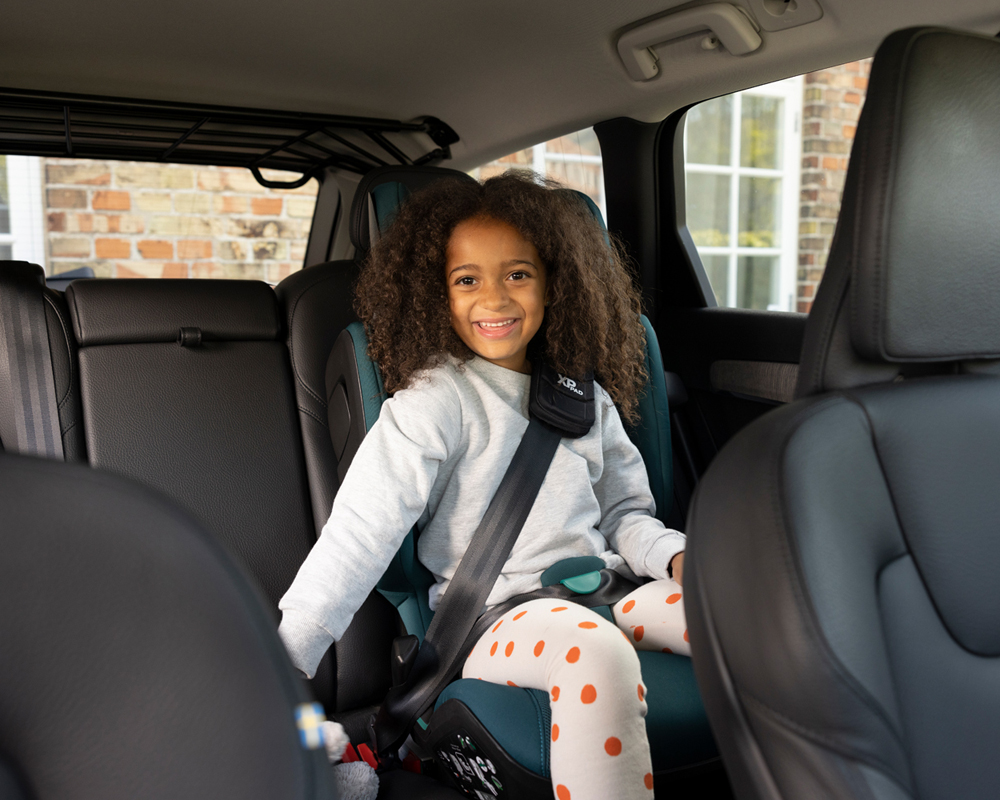 Discover all our Stiftung Warentest award winning products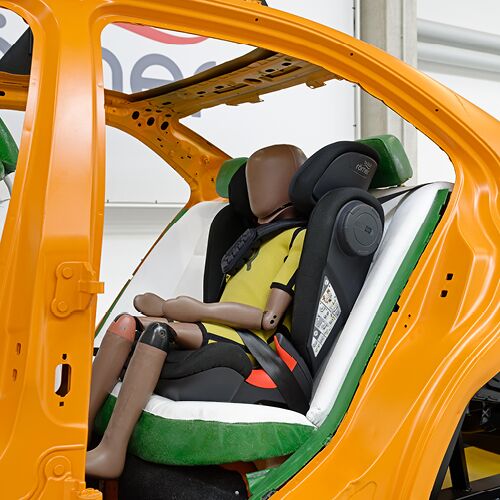 How Stiftung Warentest is testing
In the category of child car seats, Stiftung Warentest currently evaluates in four disciplines: accident safety, handling, ergonomics and harmful substances.
You can't tell from looking at a child seat whether it provides good protection in the event of an accident. Stiftung Warentest tests safety in elaborate crash tests. Frontal impact and side impact are on the agenda. The test conditions are the same for all child seats.
Stiftung Warentest briefly explained
Stiftung Warentest is an independent consumer organization that tests thousands of products every year in more than 100 product tests.
In cooperation with ADAC, Stiftung Warentest tests the latest child seats on the market twice a year. The results are published at the end of May and the end of October.