Britax Römer welcomes new Managing Director EMEA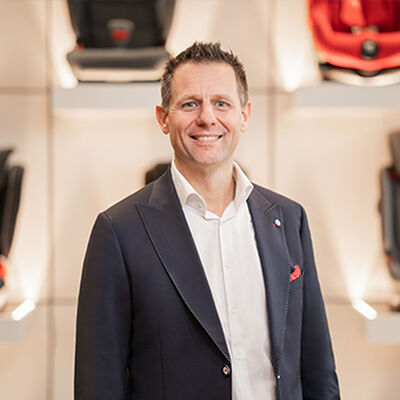 January 10, 2019 – Britax Römer, the global leader in child safety mobility, today announced that Erwin Wieffering will assume the position of President & Managing Director, Britax Römer Europe, Middle East and Africa (EMEA) effective January 2019.
Erwin Wieffering is a seasoned professional with 22 years of experience in general management, marketing and commercial leadership assignments covering European and global roles. He recently held the position of Global Chief Marketing Officer and executive team member of Verisure/Securitas Direct. He was one of the key architects behind a major turnaround in the home security industry, tripling the penetration and setting new standards in customer satisfaction. Previously Erwin Wieffering spent 18 years at Procter & Gamble and Gillette, leading the beauty, health and grooming businesses.
"With Erwin's proven leadership capabilities and fresh perspective from other industries, Britax Römer is positioned to reach its full potential in the European market," says Alexander Lacik, CEO Britax Childcare Group. "I welcome Erwin to the Britax Römer family."
"I am thrilled to join one of the most successful companies in child mobility. The Britax and Römer brands are iconic in Europe and known for the safety standards they created that protect so many babies and children in EMEA and around the world," says Erwin Wieffering. "It is a great purpose to make mobility solutions for this vulnerable group even more safe and comfortable; giving parents peace of mind when on the go."
Erwin Wieffering will be based out of Britax Römer's EMEA headquarters in Leipheim, Germany.