BRITAX launches first ever group 0+/1 rearward facing ISOFIX car seat - the MAX-FIX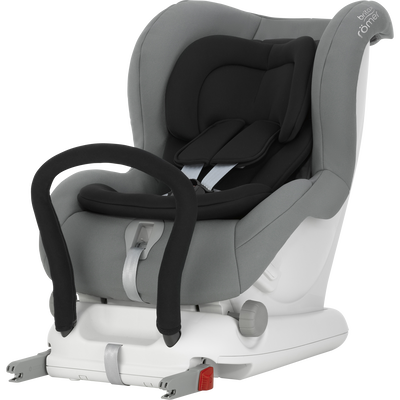 BRITAX, the leader in child safety, has extended its award winning range of car seats with the addition of the MAX-FIX. This brand new Group 0+/1 rearward facing car seat is simple to install using ISOFIX and offers a spacious and comfortable ride for baby with all the protection parents would expect from the BRITAX brand.
BRITAX knows that safety is of paramount importance when choosing a car seat, but also that every family is unique and has different concerns and practicalities to consider. MAX-FIX is the perfect solution for those parents who want the benefits of ISOFIX and the option of keeping their children rearward facing until the age of four (or 18kgs).
Rearward facing car seats are often described as being heavy and difficult to fit correctly, but the MAX-FIX is simple to fit as the seat connects directly to the car's chassis though ISOFIX connection points and is 20% lighter than its closest competitors, making it easy to move the seat between cars.
MAX-FIX features a deeply padded seat that allows baby plenty of room to wiggle their legs around in the car, whilst holding them firmly in place with the use of a five-point safety harness. The harness works to fully restrain children over the pelvic and shoulder areas and ensures impact forces are evenly distributed over the five points of contact in the event of a crash, minimising injury.
The MAX-FIX seat also boasts a number of practical features:
Deep, softly padded side wings to ensure greater protection and comfort for your child
A simple and easy recline to ensure upmost comfort for a sleeping child
A height adjustable headrest and harness
High performance chest pads
A rebound bar which works to prevent additional rotation of the seat in the event of a crash
The MAX-FIX retails at £275.