BRITAX presents brand new product showcase in cologne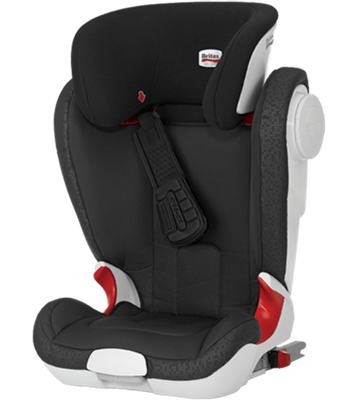 Car seat innovations take centre stage at this year's BRITAX RÖMER showcase, featuring the revolutionary KIDFIX XP SICT, which offers the ultimate in side impact protection and an energy absorbing seat belt pad for extra chest and neck protection,and DUALFIX, a new stand out ISOFIX Group 0+/1 car seat that swivels a full 360° empowering parents to choose a seated position that best suits their family.
Complimenting the impressive range of new products on show, BRITAX RÖMER will also be revealing full details of Fit FinderTM. Previously an online tool only available in the UK, a new and updated Fit FinderTMservice will now extend across Europe assisting customers in identifying the right seat for their child and their car.
B-MOTION 3, the latest lightweight stroller to the BRITAX RÖMER collection will also be a highlight at this year's show. A three wheeler version of the coveted B-MOTION 4 launched earlier this year, the B-MOTION 3 is designed to allow parents to get out and about with their children whether on the path or off the beaten track.
Ian Watson, European Managing Director of BRITAX RÖMER comments on the 2013 showcase: "This year's products once again reaffirm our position as one of the industry's market leaders in child safety. We are introducing some outstanding and pioneering new travel safety products to the market, all of which offer optimum comfort and protection for children. The new additions reflect BRITAX RÖMER's understanding that every family is unique and has different concerns and practicalities to consider when it comes to choosing a pushchair or car seat.
TRAVEL SAFETY PRODUCTS
There are three new additions to the KIDFIX family, including KIDFIX XP SICT, KIDFIX XP and the KIDFIX SL
These new group 2-3 car seats are for children, from 15 to 36kg (approximately 4-12 years) and offer parents the highest level of safety innovations available at a price point to suit their specific budget.
KIDFIX XP SICT and KIDFIX XP feature a revolutionary new energy-absorbing seat belt pad called the XP-PAD, which provides extra protection in the event of an accident. In a frontal collision, the innovative cushioned seat belt pad works to take the energy of crash forces away from the child's chest area. Should the child's head be jolted forwards, the neck is also supported as the chin hits the compressed cushion reducing high neck loads by up to 30% in comparison to a normal adult seat belt.
KIDFIX XP SICT offers even greater safety for a child as it features a new first of its kind, adjustable side impact cushion technology (SICT) system for superior side protection. The new flexible SICT cushion is on both sides of the car seat, however, you only need to activate it on the side closest to the door where the impact will be most severe. This allows space and comfort on the other side of the seat for additional passengers.
Both seats click directly to the ISOFIX fittings in the car.
KIDFIX SL has all the great safety benefits of the new KIDFIX range but uses a 'Soft Latch' ISOFIT system to connect the seat to the car's chassis. To fit with soft latch ISOFIX, each ISOFIX arm independently needs to be attached to the ISOFIX fittings and then once in place, a simple pull of the central strap on the front of the seat ensures that the seat is installed correctly.
All three new seats have a v-shaped backrest ensuring a perfect fit throughout a child's development. This coupled with the deep protective side wings, adjustable head support and multi-recline positioning, provides a smooth and pleasant ride for a child.
DUALFIX
DUALFIX, with its 360° rotation capability, is BRITAX RÖMER's most flexible car seat yet, offering parents the choice to leave their child rearward facing up until 18kg (approx. 4 years) or turn them 180° to a forward facing position from 9kg without reinstallation.
This ISOFIX Group 0+/1 car seat also makes life on the go that little bit easier for parents. The car seat can be turned to a 90°angle which helps them smoothly place their child in and out of their vehicle from the side. DUALFIX boasts a wealth of safety and comfort features including deeply padded full side wings for optimum side impact protection, the ISOFIX system and a 5-point safety harness and performance chest pads to firmly hold the baby in place in the event of a crash the harness works to fully restrain children over the pelvic and shoulder areas and ensures impact forces are significantly decrease and diverted from the child along the harnessing to the five points of contact.
Offering multiple recline positions, as well as a height-adjustable headrest and harness, DUALFIX grows with a child to ensure on-going comfort and safety.
FIT FINDERTM
Fit FinderTM is an online tool from BRITAX that assists consumers in identifying the right seat for their child and their car based on a child's age, weight, car type and model. Previously only available in the UK, Fit FinderTM has been updated with BRITAX RÖMER's newest products such as MAX-FIX and DUALFIX and will now be launched in all other European countries with an official BRITAX RÖMER website offering flexible assistance and tailored travel safety recommendation in local languages.
With BRITAX RÖMER's installation tests they cover 90% of all relevant new vehicles in the European market and update their database at least every quarter. BRITAX RÖMER's database keeps 55 car manufacturers with more than 720 models built from 1985.
WHEELED GOODS
B-MOTION 3
The new stroller to join the B-MOTION family is the new three-wheeled B-MOTION 3, which offers the same winning functions as the popular 4 wheeled model but with some additional features that answer parents' demands for a smoother, more comfortable ride.
The B-MOTION 3 includes a height-adjustable handlebar that can be simply moved to a position that is exactly right for each individual parent, and as an added bonus, the lightweight B-MOTION 3 also incorporates a protective barrier on the handle bar avoiding scratches while standing up folded. The air filled front and rear tyres coupled with the superior suspension ensures the ultimate smooth bump-free ride, whatever the terrain.
In line with the rest of the B-MOTION range, the B-MOTION 3 also features the popular quick, easy one-handed pull-fold mechanism - a dream for those who are familiar with battling to fold their pushchair with baby-in-hand.
The B-MOTION 3 has a lightweight aluminium chassis and multi-position seat recline, including lay-flat mode, making it a safe one-stop solution for babies from birth up to four years. What's more, the stroller can also be transformed into a handy travel system, simply by adding the detachable CLICK & GO® adapters, which can be used in conjunction with RÖMER BABY-SAFE infant carriers.
Download Images:
KIDFIX XP Black Thunder
KIDFIX XP SICT Black Thunder
DUALFIX Black Thunder
Cologne fair release (PDF)
For more press information please contact:
Britax Römer Kindersicherheit GmbH
Nina Hammer
Senior Communications Manager
++49 (0)731-9345-255
press@britax.com
Threepipe
++44 207 632 4800
britax@threepipe.co.uk
For more information about Britax Römer please visit www.britax.com or www.bobgear.com or call Customer Service at ++44 1264 386 034.
Follow us at https://www.facebook.com/BritaxUK or www.twitter.com/babyonboardUK
Notes to Editors
BRITAX RÖMER has been manufacturing child car seats and travel systems since 1938.
BRITAX RÖMER has design centres and testing houses in Germany and the UK where designers and engineers use state-of-the-art facilities to pioneer innovative products and set safety standards, such as ISOFIX technology. The expertise BRITAX RÖMER develops is regularly shared with governmental and safety experts worldwide.
Top European test organisations, such as independent motoring and consumer organisations consistently rate BRITAX RÖMER amongst the best - and constantly exceed legal safety requirements. 80% of all cars rated by Euro NCAP in 2011 have tested with at least one of our seats during their independent crash test assessments