Sleek and stylish: Britax Roemer launches its first ultra lightweight pushchair, the Britax HOLIDAY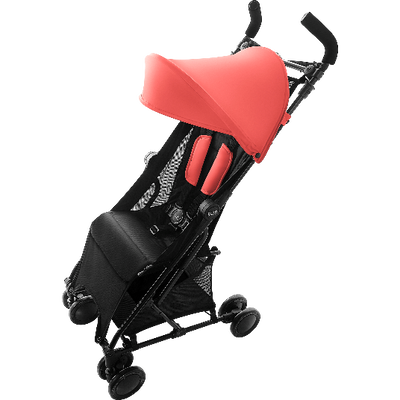 August 2017 – Whether it's an outing to the local swimming pool or seeing the sights during a city break, parents and little ones alike will be prepared for their next adventure with the BRITAX HOLIDAY. The latest addition to Britax Römer's pushchair offering, the BRITAX HOLIDAY,is suitable for children from six months –15kg (three years) and is one of the lightest pushchairs on the market. 
Weighing only five  kilograms, it  is  free  standing  when  folded  with  a  compact length of 60cm  and  a width of 25.5cm; fitting easily into the boot of a car or in overhead compartments of trains and most airplanes. The new pushchair can be easily folded or unfolded with one easy, swift motion and comes with a handy carry strap allowing for simple and comfortable over the shoulder transportation.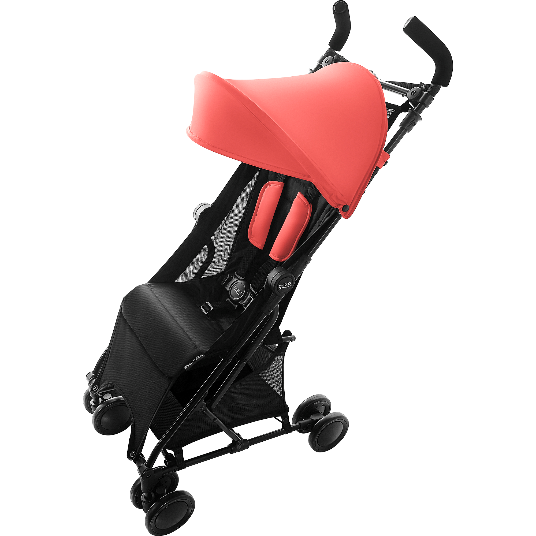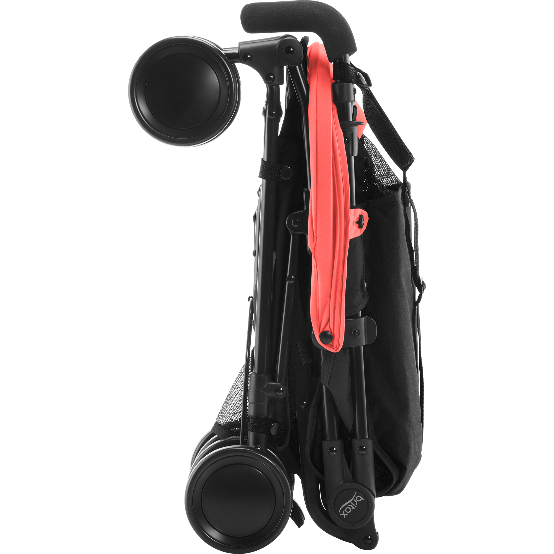 BRITAX HOLIDAY in Coral Peach
To ensure a smooth ride, the BRITAX HOLIDAY includes a hood with sun visor, ventilation mesh on both sides of the seat as well as above the head and a large basket with a five-kilogram weight capacity for travel essentials. The swivel front wheels make the BRITAX HOLIDAY a delight to push. The five-point safety harness can be easily adjusted to the height of your child in three positions to ensure children travel in both safety and comfort.
Soft brushed fabric on the canopy and harness pads in beautiful, bright colours give a soft feel. The contrasting black fabric used for the seat is not only durable, but gives a sporty look to the new pushchair and can be easily removed for washing.
Rainer Stäbler, Managing Director EMEA, Britax Römer, commented, "We developed the BRITAX HOLIDAY to provide parents and children with a fun, stylish, lightweight travel companion that provides Britax Römer quality on both every day, local journeys as well as travels to faraway destinations."
Made with Care
"Made with Care" is Britax Römer's philosophy to provide the highest quality of products to our customers. Britax Römer has strong internal standards for chemical and mechanical testing for fabrics and other components. These include regulatory guidelines such as REACH and our own internal, often stricter standards, to which the quality of our products must adhere. We are pleased that our efforts have been recognised in this area with consistent, excellent scores from leading consumer organisations such as Germany's Stiftung Warentest.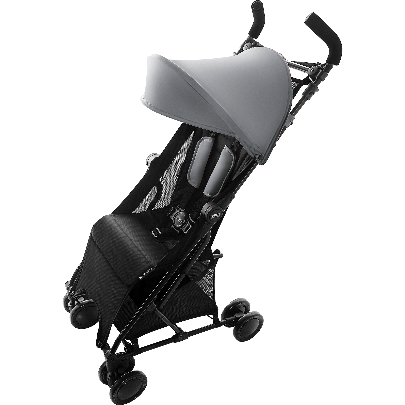 Steel Grey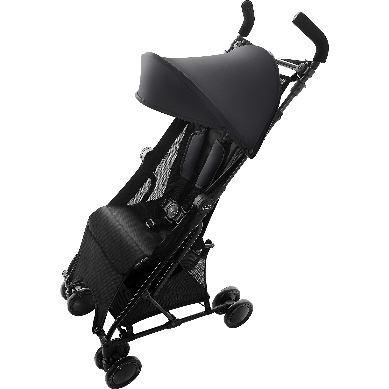 Cosmos Black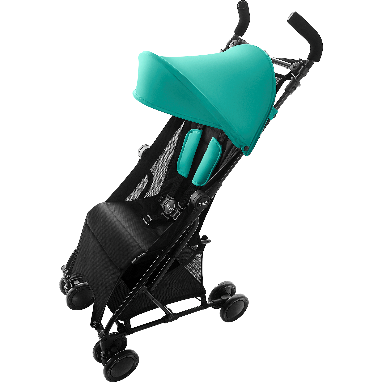 Aqua Green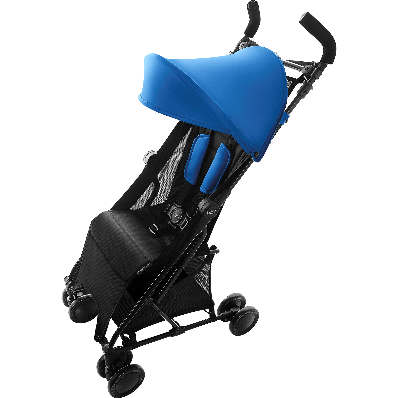 Ocean Blue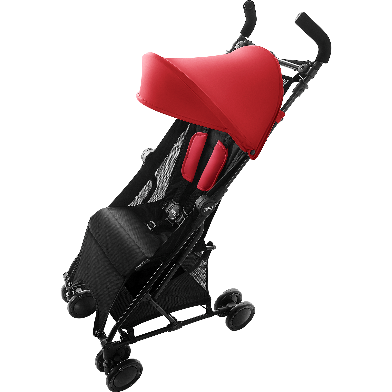 Flame Red