BRITAX's latest safety advancements & new generation designs to take centre stage at KIND & JUGEND 2015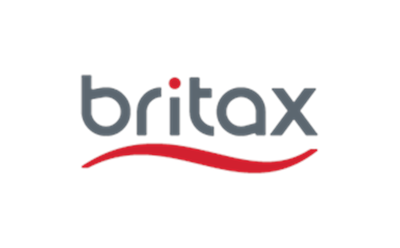 UK, 2015 – Britax, leaders in child mobility, proudly return to Cologne's Kind & Jugend show to champion their latest safety innovations and stylish new product designs. Featuring next generation extensions of some of the brand's most popular lines, from car seats with advanced added technology to trend setting new wheeled goods with added comfort, Britax will once again be demonstrating their unswerving commitment to helping parents find their freedom through smart, stylish and easy to use travel solutions that promise maximum safety.
The latest and most advanced additions to the popular KID FAMILY of Group 2-3 car seats, the KIDFIX II XP SICT and KIDFIX II XP will take the centre stage at this year's showcase, alongside the new generation ADVANSAFIX, the ADVANSAFIX II SICT, (Group 1-2-3) thanks to theinnovative addition of SecureGuard technology across both ranges. This new small but powerful safety solution from Britax offers enhanced protection for older children's abdominal areas when booster seats are being used with an adult 3-point seat belt.
Paul Gustavsson, CEO Britax Group Limited comments: "Our recent pan European report, 'The State of Safety', compared parental attitudes across Europe when it came to travel safety and revealed that car accidents still top the list of child safety worries for half of European parents*. At Britax, we never stop challenging ourselves to find new ways to keep families even safer and more confident on the road - our 2016 showcase at Cologne is testament to this. With our new generation KIDFIX and ADVANSAFIX range and the introduction of SecureGuard technology, we are once again returning to the show with technology and developments that will make an industry impact and set new safety standards."
CAR SEAT SHOWCASE
Britax has some of the safest highback booster seats in the market already and now has added further protection with the introduction of SecureGuard. The SecureGuard clip is an innovative safety addition to the next generation of KIDFIX and ADVANSAFIX car seats on display at this year's show. Small, subtle and smart, it is a soft-padded clip mounted in to the seating surface area of a child seat. Offering extra peace of mind for parents, the SecureGuard clip adds a 4th attachment point for the lap belt which ensures it is placed and remains over the bony parts of a child's pelvic area, even when the child moves, for the duration of a journey. This means the lap belt is kept away from the soft tissue parts of the abdomen, significantly reducing internal injuries up to 35% in the event of an impact.**
As well as featuring the new SecureGuard clip, the latest additions to the award winning Group 2-3 KID family, the KIDFIX II XP SICT and KIDFIX II XP (approx. 4-12 years),also offer more space for a child thanks to a sleeker cut and design, plus longer ISOFIX connectors to ensure parents get an even better fit in to the car. These new highback booster seats with protective side wings and head support come with all the celebrated safety and comfort features of its predecessors, including the ground breaking XP-PAD. Taking up to 30% of energy forces away from your child's neck vs the adult seat belt in the event of a crash,*** this cushioned seat belt pad sets a new safety standard for seats in this group. The KIDFIX II XP SICT also comes with adjustable Side Impact Cushion Technology (SICT) which can be activated on the side closest to the door to provide superior side impact protection.
The new generation ADVANSAFIX II SICT model on display at Cologne, also boasts the SecureGuard technology and like the original grow with a child from 9 months until 12 years. The seat offers parents the option for longer five point harness protection (until 25g) and secure seat belt protection for older children until 36kg. The ADVANSAFIX II SICT offers a similar flexible side impact protection cushion technology (SICT) found on the KIDFIX II XP SICT – a first for this line. The new ADVANSAFIX II SICT features softly padded side wings, head and neck rest, and even easier in-car installation with ISOFIT+ making this seat even more desirable for those busy parents looking for a safe Group 1-2-3 car seat with longevity.
PURITY ASSURED FABRICS WITH BRITAX RÖMER CAR SEATS
Visitors at the 2015 show will enjoy a preview of the new range of nature inspired coloured fabrics which will be rolled out across the Britax Römer car seat collection in 2016. All car seat covers in the Britax 2016 colours will be made in Europe. Britax works closely with a cover supplier in Europe reducing the distance these covers need to travel and having a better control over quality. This includes strict monitoring of the complete production process from buying the yarn to upholstering the cover for the car seat, which is then tested and approved by the well-known independent test institute Bureau Veritas.
Britax is no stranger in going above and beyond safety requirements and as thought leaders in chemical free products for families, is once again surpassing legislative requirements on chemicals such as phthalate and their substitutes, PAH, formaldehyde and phenolic compounds on car seats to assure even higher quality, purity and safety for children.
Britax's 2015 showcase at Kind & Jugend will also include previews of the brand's first ever i-Size car seat – the highly anticipated BABY-SAFE i-Size Infant Carrier and base systems launching in Spring / Summer 2016.
Britax was a major contributor to the development of the new EU legislation that came in to force in July 2013. As per the new legislation, this new i-Size model of the popular Britax Römer Infant Carrier line will be launched together with two ISOFIX bases, offering more space for extended rearward facing travel up to 15 months, and will have proven side impact protection.
"Our State of Safety report revealed that 50% of parents in Europe have never heard of i-Size let alone understand what it means" says Paul Gustavsson. "In introducing this new innovation to the market, we recognise our responsibility as leaders in the field of safety to ensure we help simplify the technical and legal jargon for parents - to give them the knowledge and confidence to find their own family freedom."
WHEELED GOODS SHOWCASE
Also being showcased at Kind & Jugend 2015, available in early 2016, is:
The new B-READY – offering total flexibility, this all-in-one stylish model is new to Europe. High in comfort with a high end finish, it can be adapted to suit one child, siblings or twins and has both forward and rearward facing seating for parents to choose from complete with multi-position recline. Integrated CLICK & GO® adaptors also make it easy and hassle free for parents to use with carrycot and infant carriers
AFFINITY 2 – a new generation model of the award winning AFFINITY line, this stylish new model is customisable in colour like its predecessor, offers total flexibility with both a rearward and forward facing option, and features key improvements based on consumer feedback, like a larger seat for more optimum comfort and improved manoeuvrability
2015 PRODUCT FACTSHEET - CAR SEATS
KIDFIX II XP SICT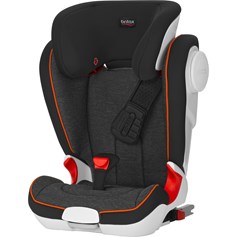 PRICE:
£180/£195
KEY FEATURES:
Forward facing installation from 15kg to 36kg
ISOFIT system allows direct connection to the car's ISOFIX anchorage points
Optimal lap belt positioning – with latest SecureGuard technology
XP-PAD – setting a new safety standard for Group 2-3, an energy-absorbing seat belt pad that takes up to 30% of the energy forces away from your child's neck vs the adult seat belt alone
Side Impact Cushion Technology (SICT) provides Superior Side Impact Protection
Offers more space for child than ever before
Multiple recline positions
Deep, softly padded side wings provide Optimum Side Impact Protection
V-shaped backrest – ensures a perfect fit throughout your child's development
Seat belt guides correctly position the 3-point seat belt over your child's shoulder and pelvis
Height-adjustable headrest
Backrest adjusts to allow installation in a wide range of cars
Seat secured with ISOFIT system even when not in use
ISOFIT arms retract for easy storage
ISOFIX insertion guides – for easy installation and protection of car interior
Longer ISOFIX connectors for better fit into the car
Indicators confirm the ISOFIX hooks are engaged
Softly padded cover can be removed for washing
KIDFIX II XP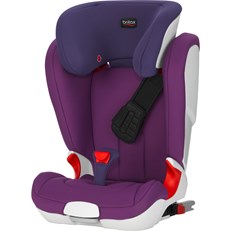 PRICE:
£155
KEY FEATURES:
Forward facing installation

from 15kg to 36kg

ISOFIT

system allows direct connection to the car's ISOFIX anchorage points

Optimal lap belt positioning – with latest SecureGuard technology

XP-PAD – setting a new safety standard for Group 2-3, an

energy-absorbing seat belt pad that takes up to 30% of the energy forces away from your child's neck vs the adult seat belt alone

Offers more space for child than ever before

Multiple recline positions

Deep, softly padded side wings

provide Optimum Side Impact Protection

V-shaped backrest

– ensures a perfect fit throughout your child's development

Seat belt guides

correctly position the 3-point seat belt over your child's shoulder and pelvis

Height-adjustable headrest

Backrest adjusts

to allow installation in a wide range of cars

Seat secured with ISOFIT system

even when not in use

ISOFIT arms retract

for easy storage

ISOFIX insertion guides

– for easy installation and protection of car interior

Longer ISOFIX connectors for better fit into the car

Indicators

confirm the ISOFIX hooks are engaged

Softly padded cover can be removed for washing
ADVANSAFIX II SICT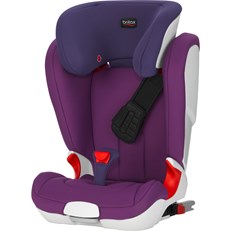 PRICE:
£275
KEY FEATURES:
5-point safety harness up to 25 kg (normally up to 18 kg)

allows you to keep your child in a harness even longer

Optimal lap belt positioning – with latest SecureGuard technology

Side Impact Cushion Technology (SICT)

provides Superior Side Impact Protection

Even easier Installation with ISOFIX, Top Tether and seat belt in all installation modes

limits the rotational movement of the seat

Multiple recline positions

allow a comfortable sleeping position for your child that you can adjust without disturbing them

5-point harness with one-pull adjustment

distributes the impact forces out across the strong bones of the body and into the seat, plus it allows you to perfectly adjust the harness to your child's size and keep them secure in the seat no matter what collision you have

ISOFIT+

– superior ISOFIT system

Deep, softly padded full side wings

provide optimum Side Impact Protection for your child along the entire seat

Performance chest pads

reduce your child's forward movement and energy that occurs in the event of an impact

Top-Tether to reduce rotation in combination with ISOFIX,

with a unique stitch pattern that further absorbs the impact forces your child feels in the event of a collision

Pivot Link system

reduces your child's forward movement in the event of an impact

Installation indicators confirm the seat is installed correctly

H

eight-adjustable headrest and harness

with easy single-handed adjustment allows the seat to grow with your child without the need to remove and re-thread the harness

Height-adjustable headrest and belt guide in group 2-3 position

with easy single-handed adjustment allows the seat to grow with your child whilst keeping the adult seat belt in the correct position over your child's shoulder

Seat belt guides

correctly position the 3-point seat belt over your child's shoulder and pelvis

Quick-remove washable cover

eliminates the need to remove the harness when washing the cover, therefore ensuring the harness is always installed correctly

Softly padded cover

keeps your child comfortable in their seat

Belly pad for your child's comfort
i-Size INFANT CARRIER and bases
PRICE:
£TBC
KEY FEATURES:
More space for rearward facing installation until 15 months / 83cm / 13kg
5-point safety harness with one-pull adjustment
Proven side impact protection according to i-Size legislation
Height-adjustable 5-point safety harness
Deep, softly padded side wings provide Optimum Side Impact Protection
Padded head support with integral cushion for a natural sleeping position
Sun/wind canopy included
3-position carry handle
Softly padded cover can be removed for washing
Chest pads for your child's comfort
Compatible with BRITAX pushchairs that feature CLICK & GO®
Installation with i-Size BABY-SAFE ISOFIX adjustable Base- allows best baby position in largest variety of cars. IC simply clicks on to base. Simple base also allows for simple installation
2015 PRODUCT FACTSHEET - WHEELED GOODS
B-READY
PRICE:
£155
KEY FEATURES:
Total flexibility – can be adapted to suit one child, siblings or twins
Bond and explore – forward or rearward facing seat unit with multi-position recline
Travel system ready – integrated CLICK & GO

®

receivers for use with carrycot and infant carrier
Comfort for you and your child – height adjustable handle and footrest
Smooth, reliable ride – central suspension, puncture-free wheels and lockable swivel front wheels
Easy fold, with main and second seat in forward facing position
Automatic fold lock
Lightweight aluminium chassis
Fully reversible seat unit
Multi-position seat recline and adjustable footrest
Lockable front swivel wheels Ø 18 cm
Rear wheels Ø 28 cm
Quick release wheels
Puncture-free lightweight wheels
Height adjustable and softly padded handle
Handle height: 89 – 115 cm
Adjustable hood
Large hood with sun visor and viewing window
Protective hood with UPF 50+ sun protection
Features integrated CLICK & GO

®

receivers, compatible with all Britax Römer infant carriers
Hard carrycot available separately as an accessory in all pushchair colours
AFFINITY 2
PRICE:
£TBC
KEY FEATURES:
Theft Protection with code-no.com Your Britax affinity is equipped with a unique code-no.com tag. The system makes it possible for anyone to carry out a status check of a CODE number (www.code-no.com), making the illegal sale of stolen items more difficult and providing, therefore, the registered owner with preventative protection from theft.
Integrated CLICK & GO® adaptors make it easy to create a Travel System
Fully reversible seat unit with multi-position recline, forward and rearward facing to maintain eye contact with your baby
A bigger seat than ever before
Improved manoeuvrability with adjustable rear suspension and air-filled rear wheels for optimum travel comfort
Lightweight aluminium chassis featuring extremely easy and intuitive fold with automatic fold lock and compact folding size
Height-adjustable handle providing comfort and ease when walking
Colour concept – pick the colour of your softgoods to match with your choice of chassis colour – just have it the way you like it
Quick-release wheels for more compact storage
5-point safety harness with padded height-adjustable shoulder straps
Built-in front suspension for a smooth ride
Lockable swivel front wheels
Spacious shopping basket
Raincover included